Greetings fellow American Citizen Patriots. If you landed here you're probably curious to know what this is all about. You probably have a lot of questions. You probably feel like many people aren't being truthful and you're feeling manipulated and frustrated by all of it. Maybe you wonder why leaders at many levels are not being honest.Why many people in your lives avoid anything controversial. Do you sometimes feel like pawns in someone else's game?
My name is Matthew Janecek and I have been an educator for over 20 years. I grew up in St. Charles, Illinois. I still have two wonderful parents who taught me, above all else, to be honest, trustworthy and to speak the truth. Both of my parents were teachers before my father began a small custom home business, Janecek Builders, in St. Charles over 40 years ago. While my father worked my mother stayed at home to raise my sister and I. I graduated from the University of Iowa in 1995 with a BA in History and a minor in Political Science and went on to Aurora University to earn two master's degrees in Education & School Administration. I began my career at Burbank High School in California teaching US History for two years before relocating back to Illinois and raising a family. I've spent the last 19 years working for the Glenbard School District. I coached High School football for nearly all of those 20, volunteered to coach many of my children's youth sports teams, and even led a Cub Scout Pack! I believe in giving back. I have two awesome kids who are currently in High School, wondering what the American future will look like for them.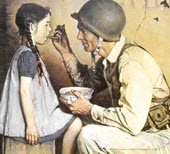 Are you tired of...
Identity Politics

The manipulation in the mainstream media

Big Tech censorship

Political Correctness & Cancel Culture
Do you or someone you know want to...
Read more critically

Write more effectively

Think more deeply

Question more thoroughly

Speak more confidently

Understand more comprehensively the history of the United States
We Believe...
There is a God in heaven

There is still a market for truth

The journey never ends

People are fundamentally good

The Socratic Method works

In objectivity

Honesty is the best policy

People want depth

In Civic Virtue

In Love

There is a battle currently underway for the soul of the nation
Schedule an At-Home Lesson with Mr. J.
2020 school year is starting now. Contact me today to learn more about becoming a truly independent thinker.